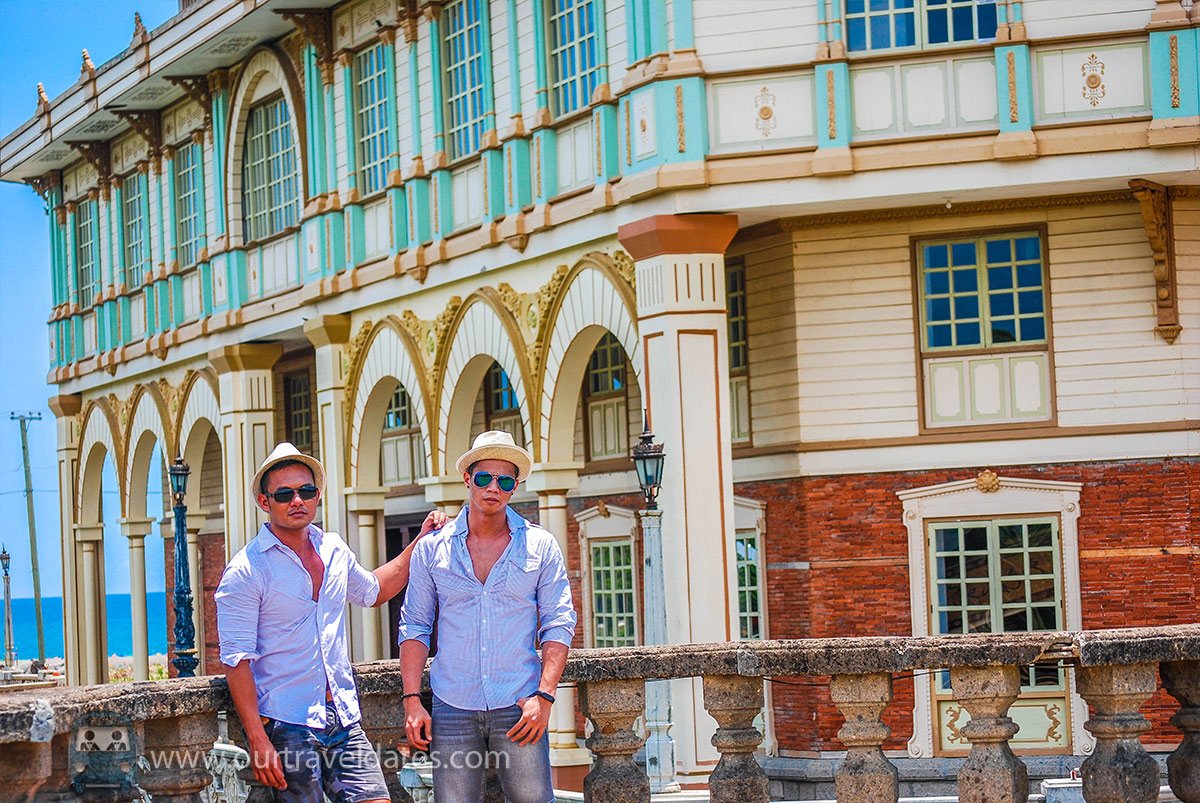 Travel back in time with Bataan and Las Casas — It has been 3 years since John planned on going to Bataan but it just keeps getting postponed most of the time because of priorities. This year, we've finally got the chance to get there and with still our work and other stuff in mind, we've decided to come to Bataan for a weekend trip only.
Planning on a weekend trip at Bataan, maybe we could help! Check here and see how our weekend itinerary went:
Booked for a cheap but reasonable hotel a week leading to the travel weekend. We have found Elison Hotel on our list as a good choice. The Plaza Hotel was fully booked during the weekend we wanted to stay and Elison was the nearest and probably the cheapest as they claim (hotel photos courtesy of Travelbook.ph).

If you're coming from Metro Manila, you can head straight to the Genesis Bus Terminal stations located at either Pasay near MRT pasay Station, or the ones at Avenida. Below is their current bus schedule leading to Balanga or Mariveles:
We traveled around 12NN and arrived at around 4PM. One tip: If you're riding the Mariveles bus, tell the conductor to drop you off at the stopover and instruct the terminal that you're transferring to Balanga bus (the ones coming from Avenida), so you can head straight to the town without taking any trikes.Soon as we arrived at the terminal, the hotel is literally walk-able from it. But if the weather does not permit you to walk, a trike ride costs only ten pesos to get there. Just tell the driver around the hotel, it's right after the small bridge on your right.
Around 5PM onwards we've finally decided to go out and come to The Plaza. Oh, during this weekend we went, Balanga is currently celebrating their town fiesta, so there were a couple of activities and events happening all at the same time around the area.
Dinner time! We've come to one of the most popular warm and cozy diner in Balanga, The Beanery. The place was so inviting and so we have both decided to ordered this: The Beanery Bab Back Ribs! Put this really quick, but we promise to make a separate review of this amazing place soon!
Then it's rest time because we have a long day ahead. The morning after, we left the hotel as early as 9AM (Sunday) to walk back to the terminal and ride a jeep heading to Las Casas. This is how far it's gonna be, but it'll take you only an hour to get to Bagac, but most of the jeep rides won't bring you straight to the entrance gate if you're less than 10 people inside the jeep going there, plus you will have to pay an additional fare. Don't worry, there's always a trike ride from bayan heading there.
Behold, some of our Las Casas Filipinas de Acuzar photos. We spent the entire day doing photoshoots and had a buffet lunch (paid separately for P800/head). Then continued to just walk around and relax (the sun was too harsh that day!), and finally closed the trip with a relaxing stay at the beach.
And of course this trip won't end without our vanity shots haha!
Overall, it was quite a trip. I have to take note that most of our trips, we both agree to just enjoy travel in a sense that everything is not forced and that we are not required to visit every possible tourist spot(s) around the place. We're mostly just taking it slow and prefers to just take our time. Are we going back again? DEFINITELY! We've seen a lot of new buildings under construction and we'll surely go back when the place is in full bloom! Maybe the next time around, we'll actually try the heritage tour, or probably stay overnight and experience a laidback accommodating experience there!
Til our next travel date!
LAS CASAS FILIPINAS DE ACUZAR TRIP – FINAL TIPS:
You are not allowed to bring any food in Las Casas. Try to sneak it in your bag, or you may eat your lunch at the restaurants and buffet located inside. Café Marivent in Casa Unisan and La Bella Teodoro in Casa Binan are the dining ones, the buffet is at the Hotel de Oriente. Our take on the buffet food? Kind of pricey for the choices in there. Needs a little bit of improvement, probably more food choices please.
You have an option NOT TO do the 1-2 hour tour. We chose not to simply because we only wanted to walk round and then jump in the water to relax.
If you are staying overnight, you may visit their site for reservations.
Otherwise if you are planning to go on just the daytour, NO RESERVATIONS NEEDED. Just pay the entrance fee which costed P1,500.00 as of April 2017. This package includes One (1) cold towel, and a welcome drink at La Parilla.
There are around 3 restaurants around, one of them serves buffet or set meals.
Always bring water with you especially if you plan to come summer time, it can get super hot and a lot of areas don't have any place where you can stay away from the sunlight, no shades whatsoever. Oh, and sunblock is also necessary.
If you're commuting back to your hotel or headed back home, try to leave Las Casas as early as possible, best around 4:30 – 5:00PM. The buses bound for Balanga is super hassle, at least from our end that time, there are no lines and you have to work your way to getting inside a non-aircon bus.
Lastly, the place has a lot of exclusive deals so always make sure you check out their site every now and then.
Las Casas Filipinas de Acuzar is located at Brgy. Ibaba, Bagac, Bataan. For reservations, contact them thru the following: Landline (+632) 332-5286 (+632) 877-4501 (+632) 332-5338 (+632) 355-3032 Mobile 0917-872-9361.
P.S. Our apologies for not making this trip as detailed as it could be. This trip went really quick and we didn't go beyond details but instead just spent it as travelers and not as blogger. Don't worry, we're definitely going back and will share the entire experience with you!