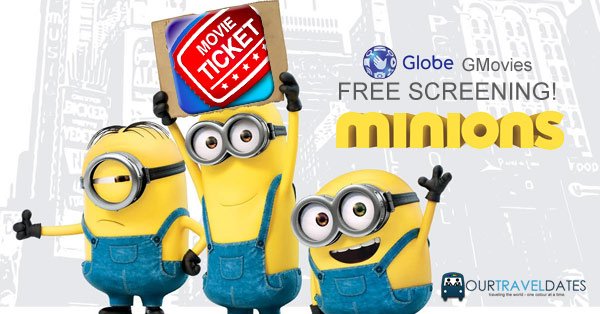 Show up in yellow, present your smartphones with the GMovies app and Gary at the Movies Viber Stickers to be one of the 200 LUCKY PARTICIPANTS of our special screening.
Film­tastic prizes will also be given away! Here's how:
Wear a yellow top. Anything within the shade of yellow is good with us. If you want to go all out and be your own Minion, you might just snag a cool prize from us!
Download the GMovies app on the Playstore or Appstore.
Download the "Gary at the Movies" sticker pack on Viber.
So it's a movie date on the 8th? Screening will be at 7:00 PM in Glorietta Cinema 4.
Registration starts at 3:00 PM at the GMovies booth located at Glorietta 4' cinema lobby. Only first 200 people with all three requirements will be given a ticket each! See you there! Kan pai!
For more details, keep tabs on our Facebook Page (https://facebook.com/GMoviesApp) and Website (https://GMovies.ph/Promos). For immediate questions, you may email us at gmovies.support@globelabsbeta.com.
About GMovies
GMovies ​is a mobile app which lets you buy movie tickets from the convenience of your smartphone. Downloaded more than 220,000 times on App Store and Google Play Store, GMovies is the first of its kind in the country! Current cinema partners include Ayala Malls Cinemas (except Bonifacio Highstreet, Alabang Town Center, and Fairview Terraces) and Power Plant Cinemas! More cinema partners are coming your way very soon.
Plan your movie date ahead without even setting foot on the cinema! Make a beeline for the movie theater's door, pull out the e­ticket from the app or your phone's gallery and present it to the cinema porter. How awesome is that?